Custom-made technical support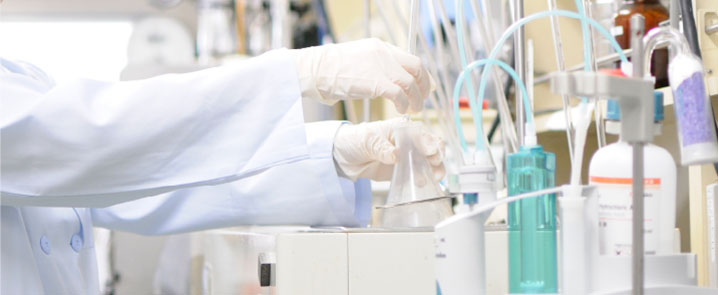 Custom-made technical support
Advice on development and
implementation of training
Development and introduction of applied technologies and
formulations to meet the market's needs.
Offering services adapted to
our customer's perspective

The purpose of our research is not only to simply make cosmetic ingredients, but also to objectively describe feelings and sensations, which are usually subjective, using numerical values and charts. This approach allows us to propose raw materials tailored to our customers' ideals.
From advice on product development to
technical training

We also offer consultation during the initial stages of formulation development.
In addition, all kinds of trainings from basic knowledge on oils to analysis methods can be conducted at our facilities.
※Please contact us first as there are conditions regarding the conduct of trainings.
Enquiries regarding technical training